We are on a journey where our mission must take us further, alongside our fantastic customers, in a dynamic setup that will innovate the industry based on our values of honesty, openness and quality at all levels.
Our customers will always find that we put all our cards on the table, presenting all details, terms and prices without any hidden fees or small print.
NEW WAYS OF THINKING AND THOROUGH ANALYSIS
We want to revive the brokerage industry with new, transparent digital tools that make it easier for our clients to get an overview of their insurance portfolios.
In short, Enova Insurance stands for new ways of thinking and thorough analysis, impartial advice and the best prices that will ensure our customers the best solutions available on the market – ready to go and presented in a no-nonsense manner.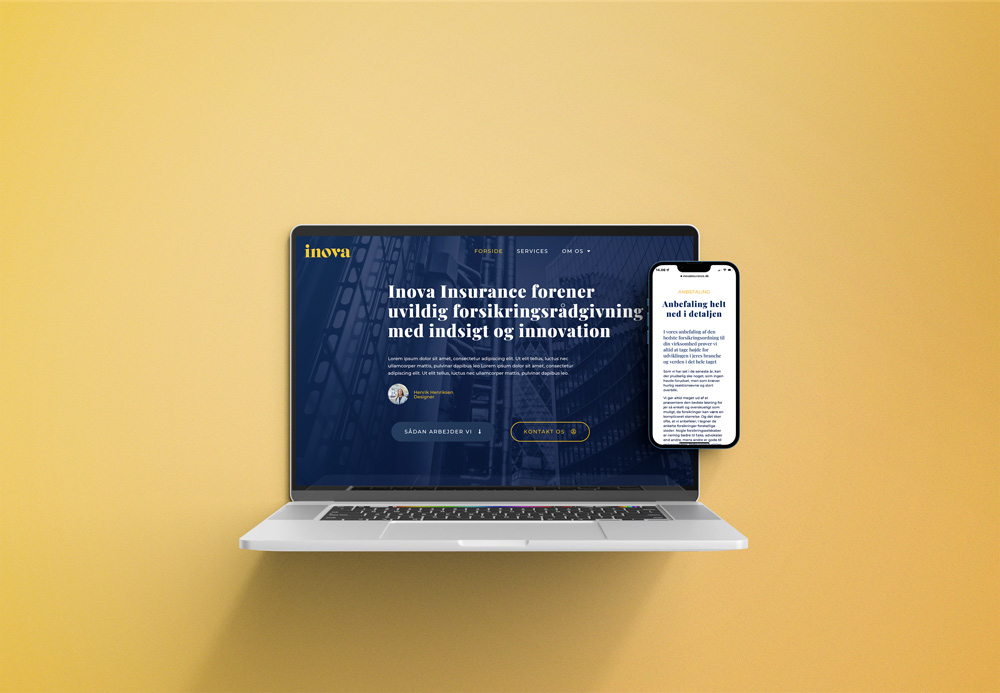 Our employees have been carefully selected and all have a high level of professionalism, integrity and the right attitude to serve our customers.
As a customer, you will have a direct telephone number for your own personal insurance broker, just in case there is something in your policy that you would like to have explained in clear language. Just ask.